Claus Jumbo elevator buckets
Claus Jumbo elevator buckets
The Claus Jumbo is specially designed for industrial purposes and is particularly suitable for cement and grain conveying. This heavy-duty pressed elevator bucket offers an ideal combination of price and strength.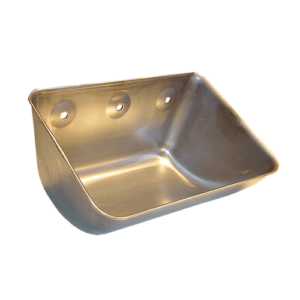 Z2 = gross volume in liters, Z3 = net volume in liters.
The following capacity table is based on the maximum number of buckets per meter and a net volume in liters of the elevator bucket, resulting in a certain capacity in M3 per hour.
View our calculations for Elevator Parts