The Atlas industrial elevator buckets, injected into a mold, are made of a very tough and non-abrasive nylon. These buckets are temperature resistant between – 40 °C and + 110 °C. Besides, the Atlas elevator buckets have a trilateral edge reinforcement.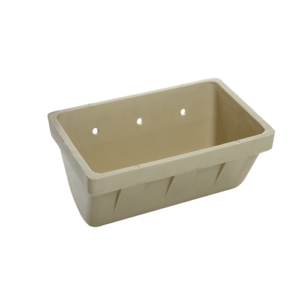 Z2 = gross volume in liters, Z3 = net volume in liters.
The material thickness "t" was measured on the backside of the bucket.
These elevator buckets have no holes, but holes may be drilled according to the customer's specifications.
View our calculations for Elevator Parts