Supplier of spare parts for the international bulkhandling industry
Bechtel supplies customers with a focus on the grain, wood, steel and building materials industries. The products and experiences are appreciated by customers worldwide. Bechtel's range of services includes advice on optimizing conveyors and solving problems. The availability of the components and the quality of the products are very important for Bechtel and its customers.
Bechtel has developed into a reliable partner for customers in the bulk goods industry through responsible company management and continuous improvement of its own processes.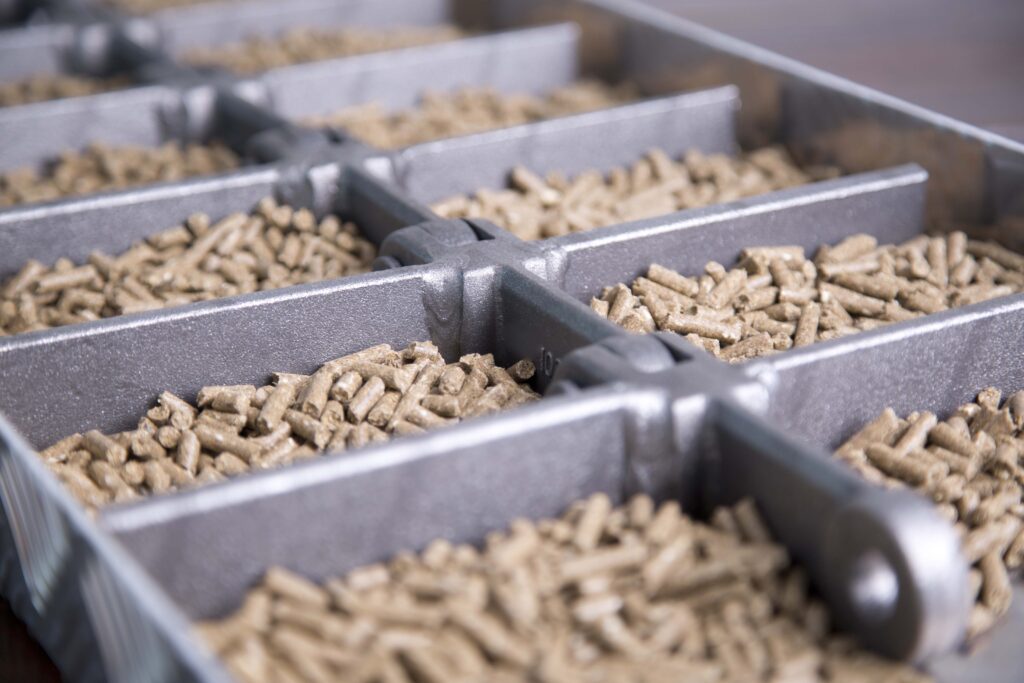 Stockholding and fast delivery
A large stock of standard items, such as elevator buckets, elevator belts, conveyor screws, double drag link chains, drop forged chains and sprockets in various sizes ensure fast delivery.
The Bechtel company was founded in 1902 as a screw factory.
The focus was on the production of cold and hot formed screws such as plate screws for bucket elevators
In 1988 Bechtel was taken over by the Schoutsen family and the affiliated company VAV BV.
As a result of the takeover, the scope of delivery of VAV BV was steadily integrated into the sales department of Bechtel GmbH.
2011 Strengthening of sales activities and expansion of delivery options to conveyor chains
2013 Move to new building with expansion of delivery options
2016 Start of in-house production of plastic elements for conveyor chains to optimize delivery times and flexibility to customer requirements
2021 Relocation to a new building and optimization of business processes
2022 Production expansion with water jet technology