Elevator bucket bolts in accordance to DIN 15237 are hot pressed and available in M7, M8, M10, and M12, zinc plated or in stainless steel.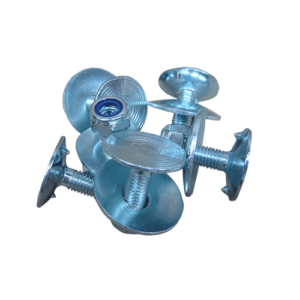 The elevator bucket bolts are cold pressed and have a smaller head diameter. Available in M6, M7 and M8, stainless steel and mild steel.
The standard strength of the screws is 4.6. A delivery in strength 6.8 and 8.8 is possible on customer request.
Besides, both versions are available with standard nuts DIN934, locknuts DIN985 (Nyloc) or DIN980, flat or domed washers, and an Allen key head variety. Also available in larger dimensions as M14 and M16.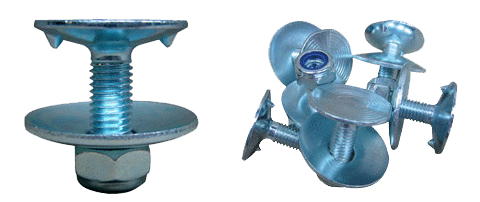 Synonyms: elevator bolts, DIN15237, DIN 15237, head bolts, bucket fasteners.
View our calculations for Elevator Parts